There's nothing I enjoy more than developing long-lasting relationships with great venues.  Here are some of the excellent places where I perform on a regular basis:
---
La Ristra New Mexican Kitchen – Gilbert, AZ
I've worked at La Ristra New Mexican Kitchen in Gilbert, AZ regularly since 2014, and you can find me at here 3 times each month!  I perform solo every First Friday from 7 to 10pm, and host Open Mic Night every 1st and 3rd Tuesday from 6 to 9pm.
---
Brooklyn V's Pizza & Pasta – Gilbert, AZ
Another client since 2014, I perform at Brooklyn V's Pizza & Pasta (Gilbert location) every Second Saturday, from 6:30 to 9:30pm
---
I perform at the newest Brass Tap Arizona location in Downtown Gilbert (debut in 2018) on every Third Saturday, from 9pm to midnight.
---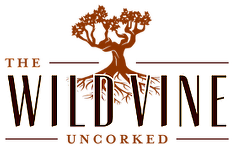 The Wild Vine Uncorked – Chandler, AZ
An upscale wine and tapas bar, The Wild Vine Uncorked is my home every Third Friday from 8 to 11pm, as well as for various special events throughout the year.  Another long-term client, I've been playing at The Wild Vine Uncorked since 2014.
---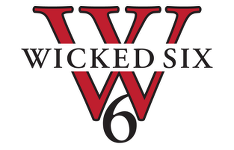 Wicked Six Bar & Grill – Fountain Hills, AZ
Wicked Six is an open-to-the-pubic bar & restaurant located at the scenic Sunridge Canyon Golf Club in Fountain Hills.  I perform here seasonally since 2016 (October thru November, and late January thru early May), on the First Saturday and Last Friday of each month.  Start time varies based on sunset, usually between 5 and 6pm.
---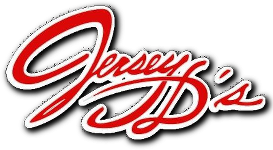 Jersey D's Tavern & Grill – Chandler, AZ
Great food, fantastic drinks, and good 'ol Arizona hospitality are always on-tap when you visit Jersey D's Tavern & Grill. You'll find me rockin' the stage here every third Wednesday, from 6 to 9pm.  Oh, and try the Carolina Tangy wings; you'll thank me!
---
The Hideaway Grill – Cave Creek, AZ
My most recent regular gig, I've started entertaining at The Hideaway in Cave Creek most Sundays – as well as occasional others – from 7pm to 11pm (6pm to 10pm in cooler months). "There are no strangers here, just friends you haven't met yet"
---
Of course I also perform at many other Arizona bars, restaurants and venues.  Please check my calendar page to find when I'll be entertaining near you!
---
Reviews